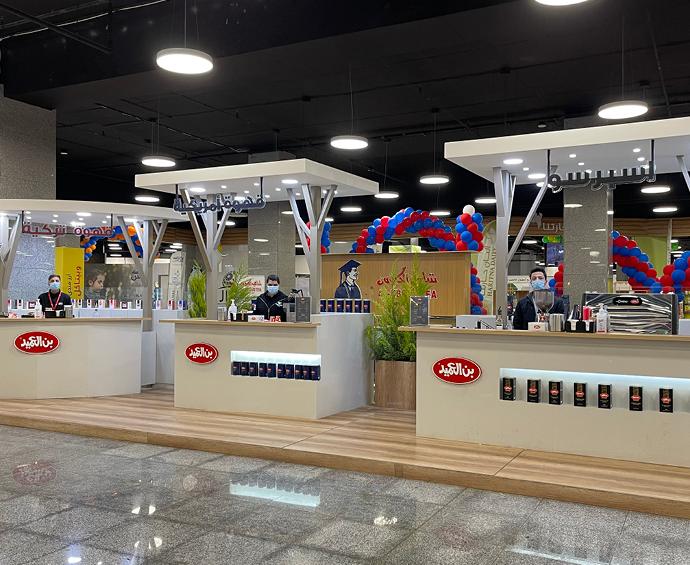 27 Mar 2022
Supporting Jordan's exhibitions ecosystem
Jordan has an infant trade marketing and exhibitions ecosystem that is slowly growing every year. As a central, easy to access developed economy in the center of the Levant, we truly believe that Jordan can become an hub in the region for exhibitions, and the food manufacturing sector as a whole.
As a leading Jordanian manufacturer and retailer, we've been putting an active effort in supporting and participating in all relevant local exhibitions to foster the growth and establishment of a solid, reputable trade marketing ecosystem. Building this takes a lot of time, and having international recognition and credibility takes years of value adding professional exhibitions. Local brands alongside trade marketing companies need to work hand in hand to make it happen.
This year, we participated at and sponsored Jordan Food, a local B2B/B2C exhibition focused on the food and beverage segment. As the recognized market leader in the world of coffee, we were happy to be the Diamond sponsor of the exhibition that welcomed many different companies in the food industry, including many other local coffee brands.
Developing a resilient local industry involves having solid foundations in every segment, which is why we believe in the value of healthy competition in the coffee sector. Any investment in Jordan's economy created wealth, jobs, and a healthier ecosystem that can increase the resilience of the economy as a whole.
Later this year, we will participate in the 8th edition of HORECA Jordan, where we've proudly supported the establishment of a reputable barista competition that industry professionals look forward to every year.